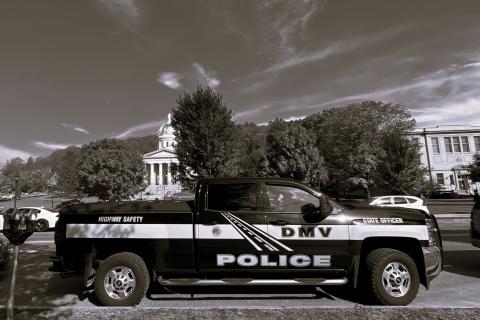 SUBJECT: School Bus Crash
DATE: 09/21/2023
INCIDENT NUMBER: 23MV008772
TYPE OF EVENT(S): Crash W/Possible Injuries
LOCATION OF EVENT(S): Cook Rd - Highgate
INVESTIGATING INSPECTOR(S): Ross, Nesto, Morris
ASSISTING AGENCIES: VSP-St Albans, Swanton Police, Missisquoi Valley Rescue, Highgate Fire Department
SUMMARY: On 9/21/2023 at approximately 8:21a.m. Vermont DMV Inspectors and VSP Troopers were made aware of a crash on Cook Rd near Vermont Route 207 in the Town of Highgate. Reports from the scene were that a passenger car had collided with a school bus and that children on the bus had sustained minor injuries.
The school bus, a 2008 International, was owned and operated by Grand Ave Enterprises (doing business as Terricel Transit). The driver of this school bus was Mary Reed, age 54, of Highgate, Vermont. The passenger car, a 2007 Honda Accord, was operated by Parker Churchill, age 16, of Highgate, Vermont.
The investigation revealed that the school bus was on a route picking up school-aged children when the passenger car failed to yield the right of way by entering the road from a private driveway. There were 15 students on the bus at the time of the crash, and Missisquoi Valley Rescue transported 5 of the students to Northwest Medical Center for evaluation of suspected minor injuries. DMV continues to investigate this crash.
DMV was assisted at the scene by Vermont State Police, Swanton Police, Highgate Fire Department, and Missisqoui Valley Rescue Squad.
If you have any information regarding this incident/event, or if you would like more information about this incident/event, please contact the Department of Motor Vehicles Enforcement and Safety Division at 802-828-2078.