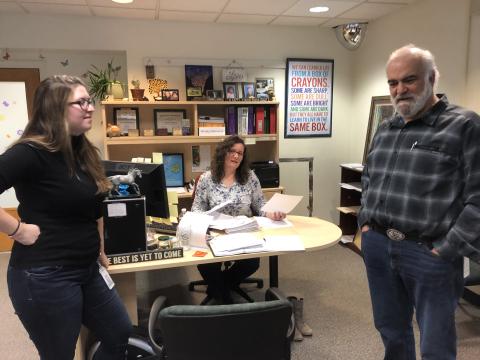 Resumes will not be accepted via e-mail. You must apply online to be considered.
To apply for this position, visit careers.vermont.gov
Overview
The Department of Motor Vehicles in Montpelier is seeking a Direct Client Service Specialist (DCSS). This is a temporary position that will work 40 hours per week for a term of seven (7) months, performing CDL Specialist duties within the Commercial License Unit. 
The Commercial License Unit verifies the accuracy of the Commercial Driver's License (CDL) and Commercial Learner's Permit (CLP) applications, DOT medical certificates, and commercial driver records. The Specialist will review all documents and ensure all required information is present, correct information if necessary, and then will input that data into various databases. The position will be cross-trained within the unit to be an effective and efficient team member.
This is a fast-paced environment with strict deadlines. The ideal candidate will have strong computer and data entry skills, excellent communication skills (both verbal and written), strong attention to detail, and with the ability to prioritize workflow and meet deadlines on a daily basis. Direct contact with the general public is inclusive of telephone, email, written correspondence, and occasional in-person interaction.
Equal Opportunity Employer
The State of Vermont celebrates diversity and is committed to providing an environment of mutual respect and meaningful inclusion that represents a variety of backgrounds, perspectives, and skills. The State does not discriminate in employment based on race, color, religion or belief, national, social, or ethnic origin, sex (including pregnancy), age, physical, mental or sensory disability, HIV Status, sexual orientation, gender identity, and/or expression, marital, civil union or domestic partnership status, past or present military service, membership in an employee organization, family medical history or genetic information, or family or parental status. The State's employment decisions are merit-based. Retaliatory adverse employment actions by the State are forbidden.