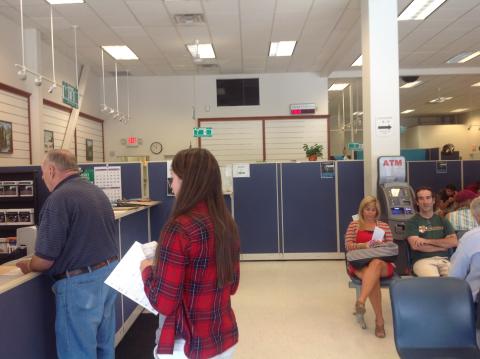 Resumes will not be accepted via e-mail. You must apply online to be considered.
To apply for this position, visit; careers.vermont.gov
If you want more information about this position, please contact Paul Chun.
Overview
The Motor Vehicle Direct Client Service Specialist I is a fast-paced position that requires dealing with large numbers of customers every day. Candidates should be able to work independently and make informed decisions. Attention to detail is critical. The ability to process large sums of money and excellent customer service skills are required for this position. This is not a remote position; work will occur within the South Burlington DMV office, our busiest office in the state. It is anticipated this position will work approximately 40 hours per week.
Equal Opportunity Employer
The State of Vermont celebrates diversity and is committed to providing an environment of mutual respect and meaningful inclusion that represents a variety of backgrounds, perspectives, and skills. The State does not discriminate in employment based on race, color, religion or belief, national, social, or ethnic origin, sex (including pregnancy), age, physical, mental or sensory disability, HIV Status, sexual orientation, gender identity, and/or expression, marital, civil union or domestic partnership status, past or present military service, membership in an employee organization, family medical history or genetic information, or family or parental status. The State's employment decisions are merit-based. Retaliatory adverse employment actions by the State are forbidden.