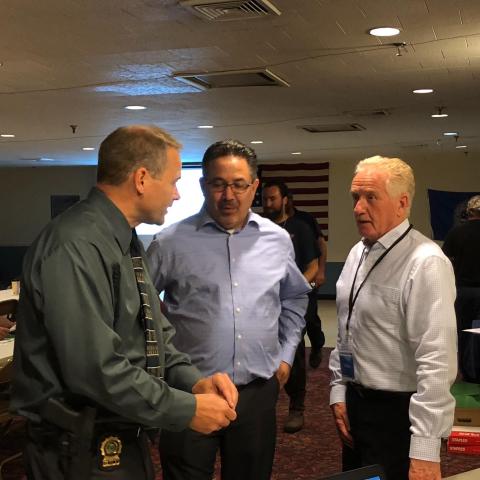 Resumes will not be accepted via e-mail. You must apply online to be considered.
To apply for this position visit; careers.vermont.gov
If you would like more information about this position, please contact Nancy Prescott.
Overview
The Motor Vehicle Section Chief is one of four Chiefs assigned to the Operations Division of the Department of Motor Vehicles. This position is charged with direct oversight of the Commercial Motor Vehicle Operations (CVO) Unit, the Commercial Driver's License (CDL) Unit, and the Department's Training, Development, and Tiger Team Unit. Each Unit has vastly different functions and complexities. Over 30% of the Department's $340 million dollar revenue is collected through the CVO office and meeting the federal timeframes associated with the CDL processing controls approximately $40 million in federal highway funding. Attention to detail and the ability to communicate and write effectively are imperative. Customer interaction is an integral part of the position. Planning, managing, and presenting ideas and new initiatives is a requirement.
Total Compensation
As a State employee, you are offered a great career opportunity, but it's more than a paycheck. The State's total compensation package features an outstanding set of employee benefits that are worth about 30% of your total compensation, including:
80% State paid medical premium
Dental Plan at no cost for employees and their families
Flexible Spending healthcare and childcare reimbursement accounts
Two ways to save for your retirement: A State defined benefit pension plan and a deferred compensation 457(b) plan
Work/Life balance: 11 paid holidays each year and a generous leave plan; many jobs also allow for a flexible schedule
Low-cost group life insurance
Tuition Reimbursement
Incentive-based Wellness Program
Qualified Employer for Public Service Student Loan Forgiveness Program
Equal Opportunity Employer
The State of Vermont celebrates diversity and is committed to providing an environment of mutual respect and meaningful inclusion that represents a variety of backgrounds, perspectives, and skills. The State does not discriminate in employment on the basis of race, color, religion or belief, national, social or ethnic origin, sex (including pregnancy), age, physical, mental or sensory disability, HIV Status, sexual orientation, gender identity and/or expression, marital, civil union or domestic partnership status, past or present military service, membership in an employee organization, family medical history or genetic information, or family or parental status. The State's employment decisions are merit-based. Retaliatory adverse employment actions by the State are forbidden.