Vermont began issuing a new updated license in the summer of 2019.
New Look and New Security Features
Vermont began issuing newly-designed driver's licenses and ID cards in 2019. These products were last updated in 2004 and the antiquated technology was vulnerable to counterfeiting and fraud. The new cards use the latest technology and are among the most secure licenses in the U.S.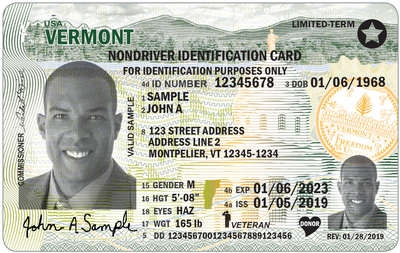 Who did this change affect?
All Vermont Driver's License and ID cardholders.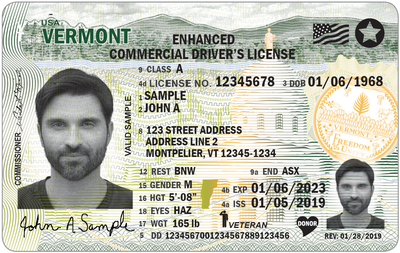 Is my old license/ID card still valid?
Yes, Driver's Licenses and ID cards with the previous design will remain valid until their normal expiration date. New cards will be issued when you apply for a renewal or replacement. Current standard renewal or replacement fees will be incurred.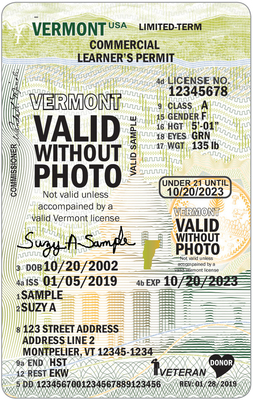 Does this change the way I renew and receive my license?
You will no longer receive your new credential during your visit. A temporary document will be issued during your visit. All permanent licenses and ID cards will be printed and mailed from a high-security facility within seven to ten days after your visit.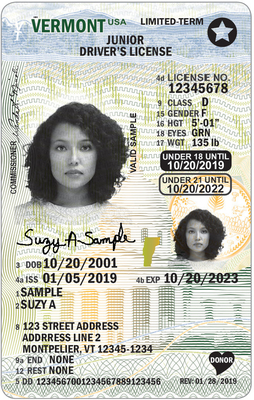 News Coverage