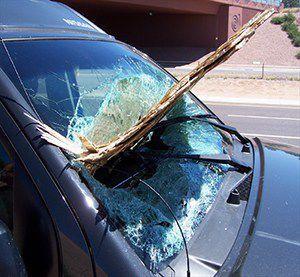 It's important drivers secure their loads to ensure the safety of all motorists traveling on our roadways. If your load is not secure, it may come loose and fall off your vehicle. This can cause serious injury or death to others, so it is always a best practice to check load securement.

The Secure Your Load safety day started in 2004 through the work of Robin Abel, a Washington resident whose daughter was severely injured by an unsecured load. Her work resulted in federal lawmakers including load-securing recommendations to the states in the FAST Act of December 2015.

In 2016 there were 683 deaths, 19,663 injuries, and 90,266 incidents involving debris on U.S. roadways.

Information from AAA Foundation for Safety indicated statistics show that unsecured loads are a nationwide issue. Road debris caused approximately 200,000 crashes in the past four years. Out of those crashes, about 39,000 injuries and 500 deaths resulted.

Injuries and crashes from unsecured loads are preventable.
Here's how to properly secure your load in five easy steps:
1. Tie down load with rope, netting, or straps.
2. Tie large objects directly to the vehicle or trailer.
3. Cover the entire load with a sturdy tarp or netting.
4. Don't overload the vehicle.
5. Always double-check load to make sure a load is secure.
Secure Your Load as if everyone you love is driving in the car behind you.
For more information, visit www.secureyourload.com.