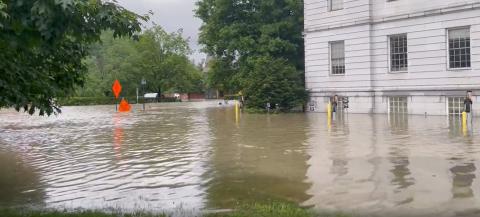 The Department of Motor Vehicles has been working very hard to restore all services in their entirety as quickly as possible. All online services are fully available, and you are encouraged to use them to meet your needs while we work to reopen all locations. If you need to visit an office, it is best to make an appointment, as wait times could be prolonged if you do not have an appointment.
All DMV locations are open and operating under their regular schedules with the following exceptions:
All road exams scheduled for the Montpelier office will be at 1 National Life Drive until October 1. More info...
The Dummerston office will be closed until further notice.
Policies to help with this period while we fully open:
All Vermont licenses and registrations, including temporary plates, expiring in July and August will be extended by 60 days
Validity of license photos will be accepted going back 13 years, so you can renew online without updating your photo.
New residents will be given a 60-day extension to transfer licenses and registrations to Vermont.
New information will be posted as it becomes available. Thank you for being so understanding during this challenging time, and we sincerely hope you are safe and well.