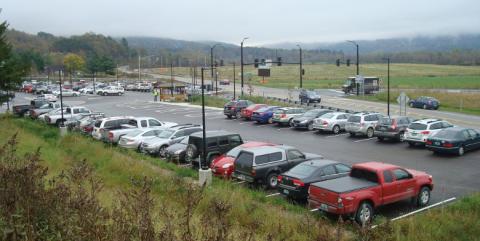 Barre, Vt. – The Vermont Agency of Transportation (AOT) today announced that it is now accepting grant applications for the SFY 2023 Municipal Park-and-Ride Grant Program, which provides funding for improvements of small park-and-ride facilities in Vermont communities. These facilities will assist in the effort of reducing the number of single-occupancy vehicles on the roadway, which in turn helps to reduce vehicle pollutants and traffic congestion.  
A total of $215,275 is available for this program for the 2023 state fiscal year. Applications are due by e-mail by September 2, 2022. 
To learn more about this year's grant program and to access the Municipal Park-and-Ride Program information and applications, visit vtrans.vermont.gov/highway/parkandrides.