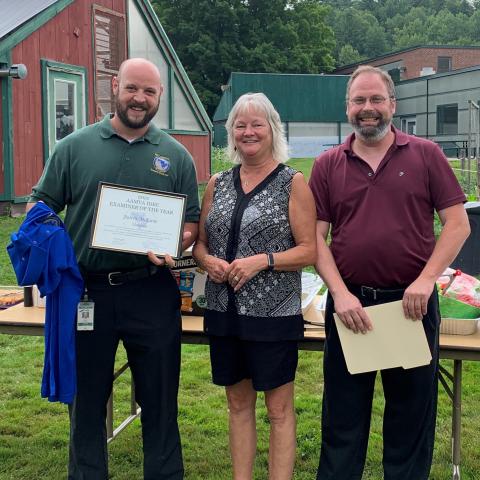 Annually, the International Driver Examiner Certification (IDEC) Board and American Association of Motor Vehicle Administrators (AAMVA) recognize outstanding examiners through the IDEC Examiner of the Year award. Examiners are selected for their excellence in adhering to the principles and recommended practices of driver examining and for their high level of conduct in their profession.
It is with great pleasure I announce this year's recipient Justin McLane. Justin has been a dedicated Examiner since 2016. He has impeccable customer service skills. He can be relied upon to work conscientiously and efficiently, regardless of the circumstances. During the pandemic, he adjusted quickly to many obstacles that were presented to him. He has jumped in to assist customers at a moment's notice, even revising his schedule to accommodate customer needs. He is knowledgeable and personable with all customers and staff. He takes the time needed to fully explain a customer's test results and answers all their questions with care and professionalism.
Justin sets an excellent example as a dedicated and professional employee who performs all his duties accurately and enthusiastically. He is a trusted and valued licensing official and an asset to the South Burlington team.
Wanda L. Minoli, Commissioner
Vermont Department of Motor Vehicles
Montpelier, Vermont  05633-5001